Rainbow Cactus Boutique
4 MYSTERY BOWS/WRAPS/TOP KNOTS - OUR CHOICE OF FABRIC
*PIGGY BUNDLES - 8 BOWS PER BUNDLE - SETS WILL BE MATCHING UNLESS STATED OTHERWISE
Share
View full details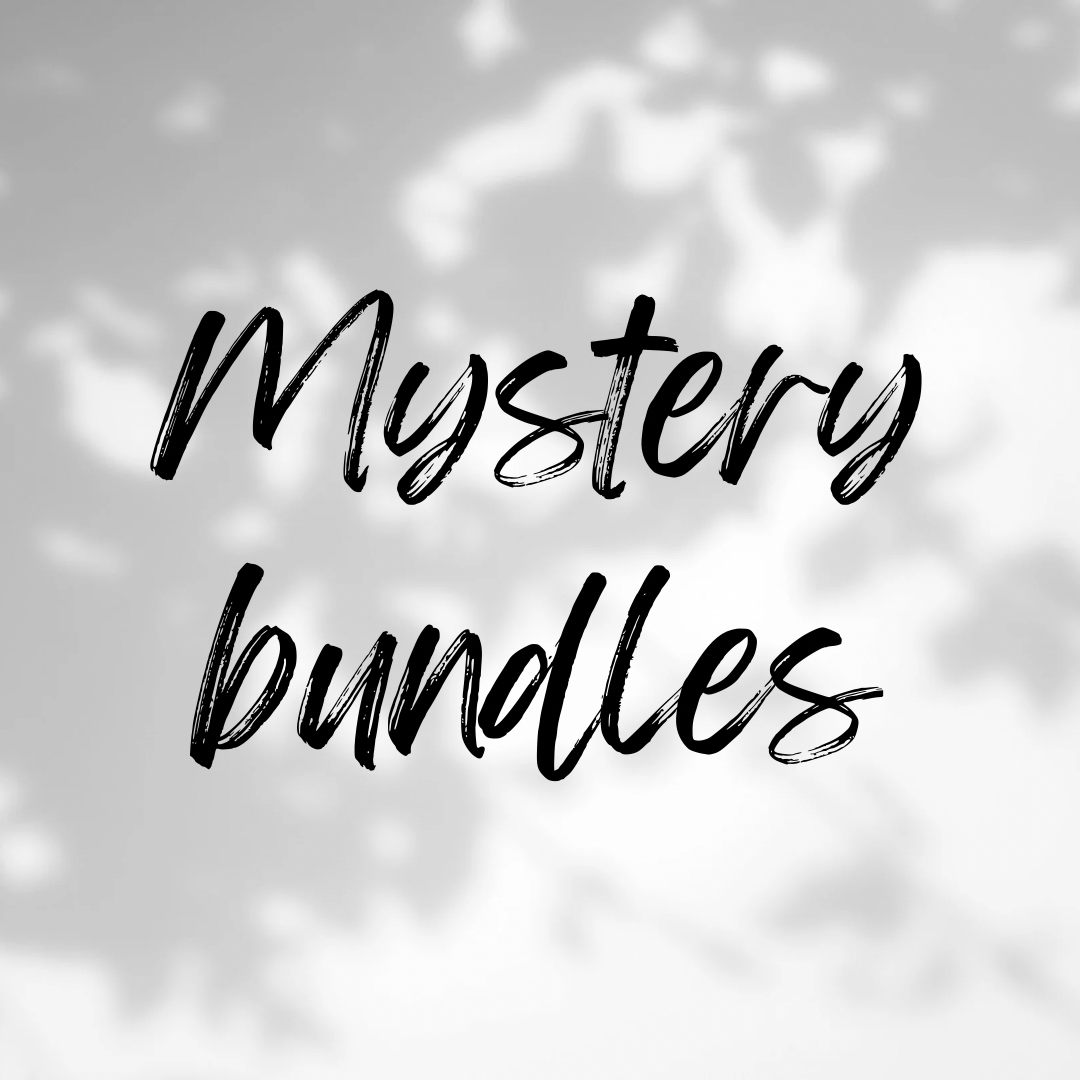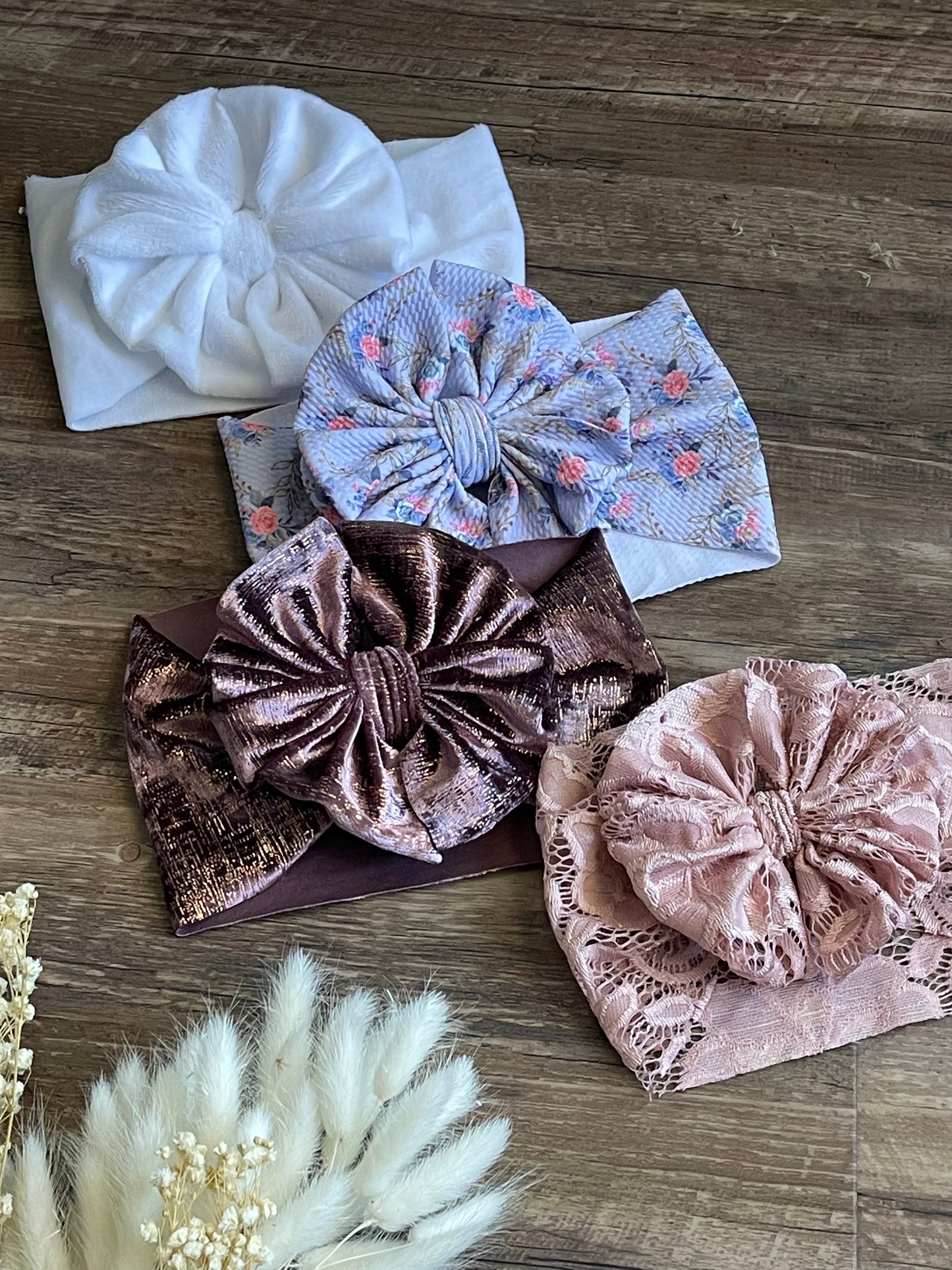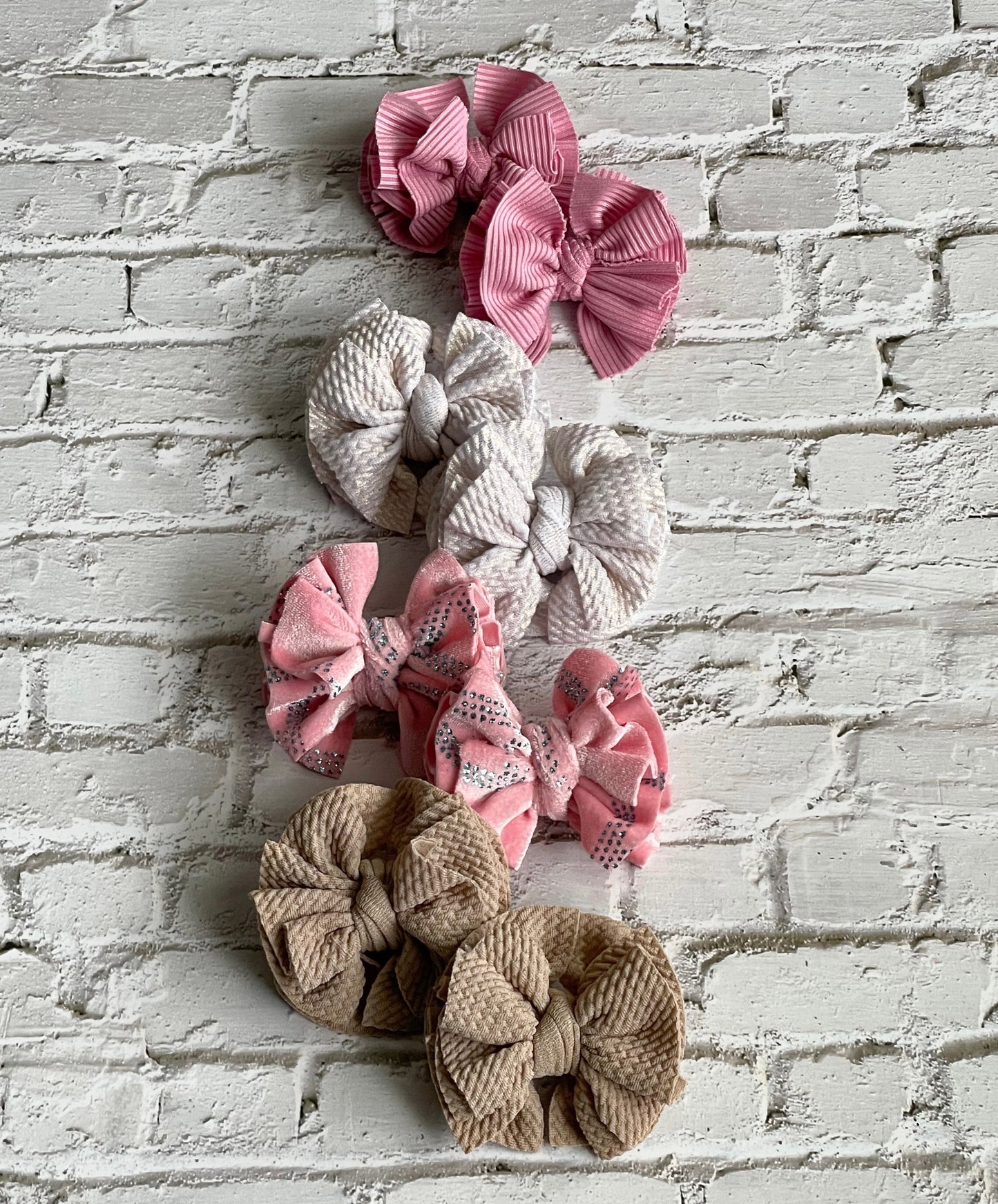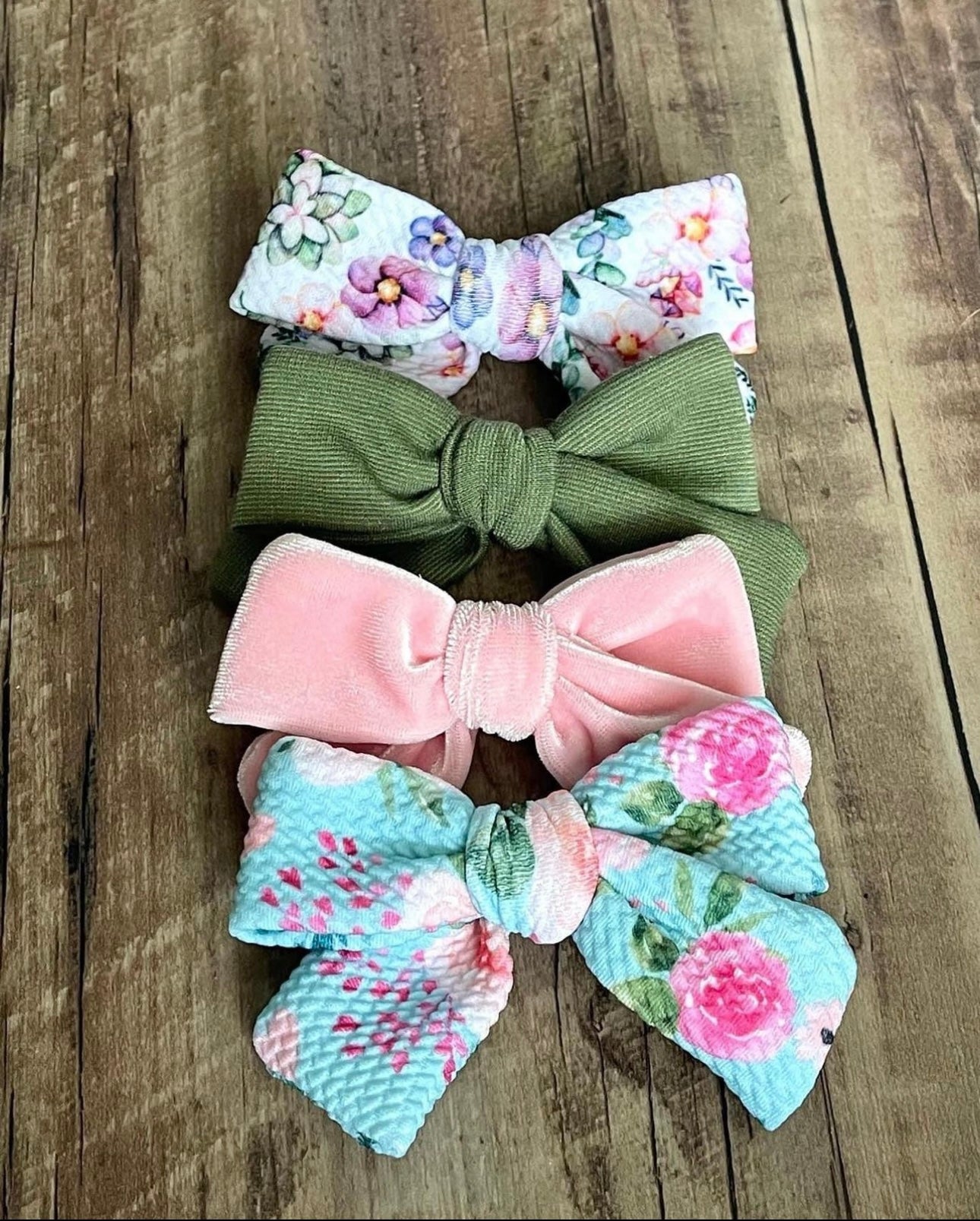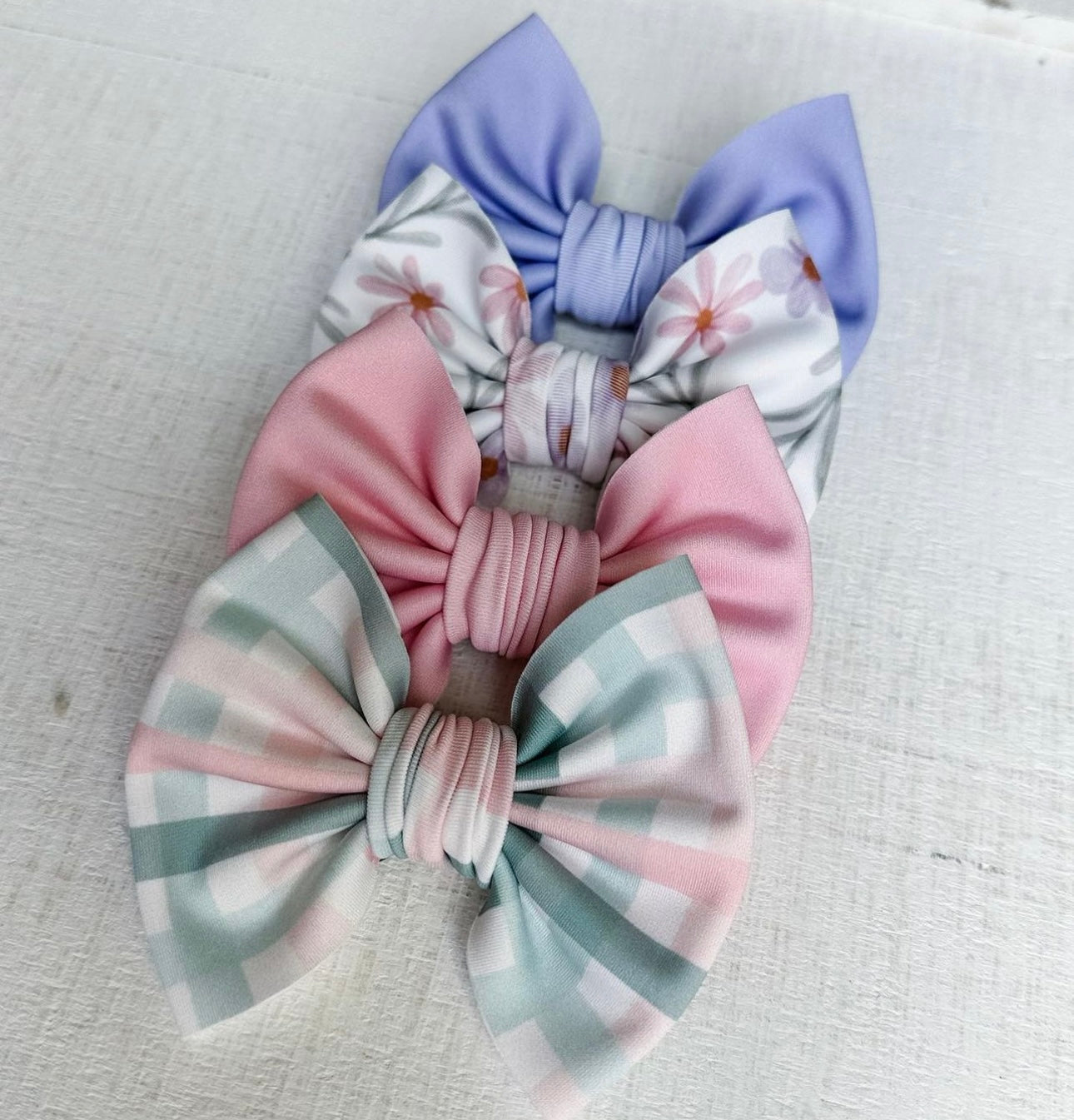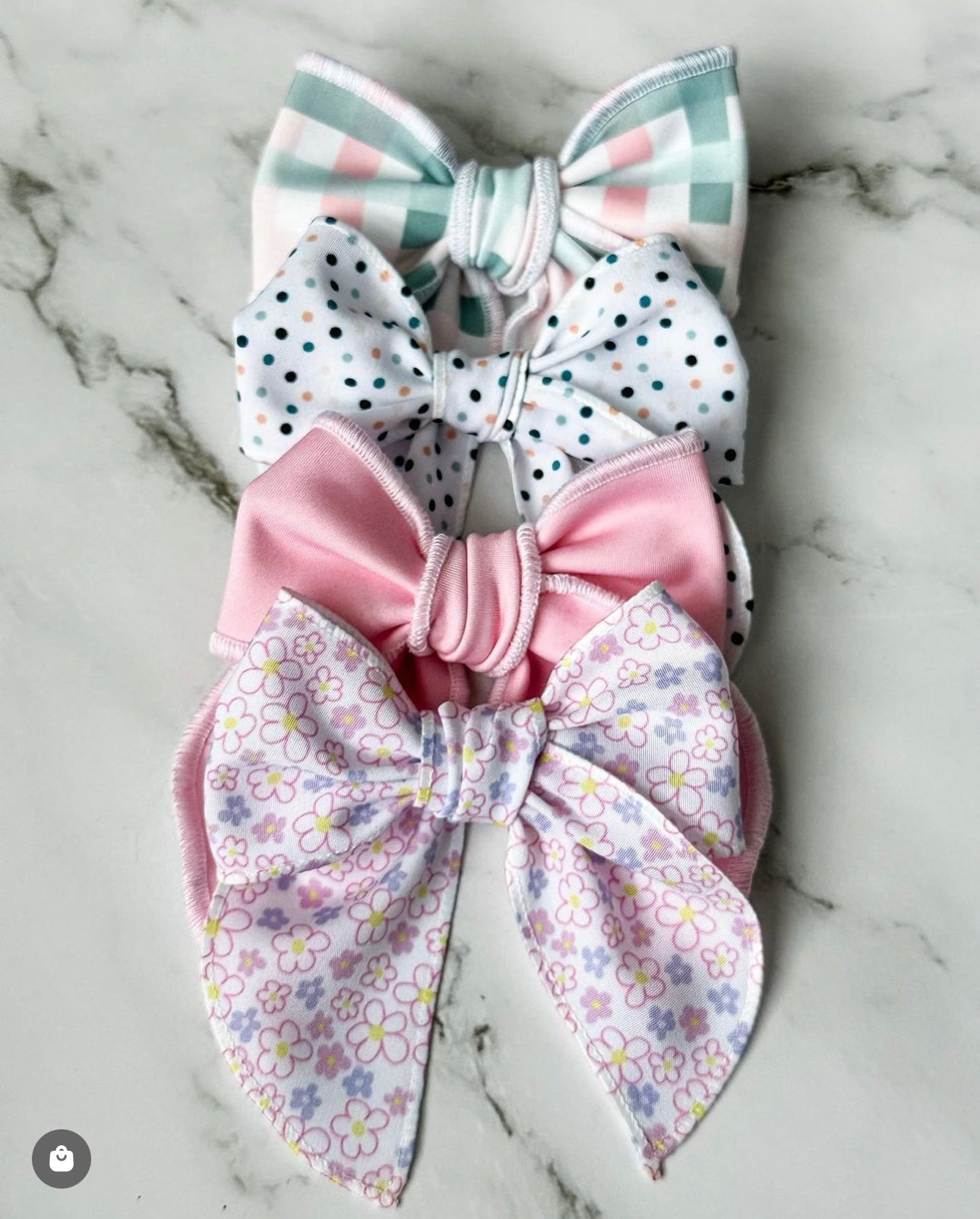 FAQ
What is the difference between a headwrap & mini headwrap?

Here is a picture to compare all the sizes that we have :)
What are the sizes & prices of your bows?

(HEADWRAPS & TOP KNOTS)

NEWBORN- 13 INCHES
BABY- 15 INCHES
TODDLER- 17 INCHES
BIG GIRL- 19 INCHES

PLEASE MEASURE YOUR CHILDS HEAD TO ENSURE THE CORRECT FIT. FEEL FREE TO REACH OUT TO US IF YOU NEED HELP OBTAINING THIS MEASUREMENT*

SIZES OF BOWS ON CLIPS & NYLONS

MINI BOWS- 2.5 INCHES
SHREDDED MINI BOWS- 2.5 INCHES
MINI SCHOOL GIRL BOWS- 3 INCHES
SCHOOL GIRL BOWS- 4-4.25 INCHES
LITTLE BOWS- 3.5 INCHES
BIG BOWS- 5 INCHES

SIZES OF BOWS ON HEADWRAPS

MINI HEADWRAPS & MINI MESSY HEADWRAPS- 3.5 INCH BAND WIDTH WITH APPROXIMATELY 3.5 INCH BOW
HEADWRAPS & MESSY HEADWRAPS- 5 INCH BAND WIDTH WITH APPROXIMATELY 5 INCH BOW

SIZES OF TOP KNOTS

MINI TOP KNOTS- 3.5 INCH BAND WIDTH WITH MINI KNOT
TOP KNOT- 5 INCH BAND WIDTH WITH REGULAR KNOT
UNICORN TOP KNOT- 5 INCH BAND WIDTH WITH LARGE KNOT

 PRICE GUIDE

MINI BOW- $4.00
MINI PIGGIES- $8.00
SHREDDED PIGGIES- $12
LITTLE BOW- $5.50
BIG BOW- $7.50
MINI HEADWRAP- $8.00
HEADWRAP- $9.00
MESSY MINI HEADWRAP- $11.00
MESSY HEADWRAP- $12.00
MINI TOP KNOT- $9.00
TOP KNOT- $10.50
UNICORN TOP KNOT- $12.00
MINI SCHOOL GIRL BOW- $5.00
MINI SCHOOL GIRL PIGGIES- $10.00
SCHOOL GIRL BOW- $6.00
What is the turn around time?

Our current TAT is 10-16 business days.
What if I need my order sooner?

We have a "rush my order" option! We may not always be able to offer this as it is dependent on how busy we are but feel free to reach out to us via rainbowcactusboutique@gmail.com.